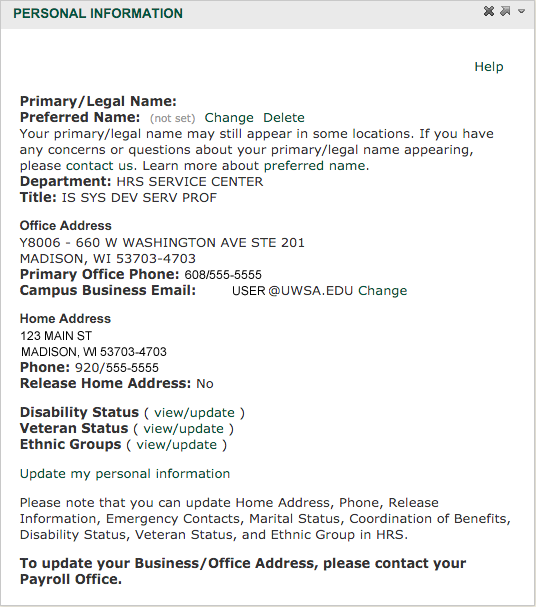 The Personal Information module in My UW System contains the home and business address data that is included in the payroll system. You may use the links in this module to update your HR and demographic information.
For Help with Documents in the Personal Information Module:
HR Resources
The UW System Human Resources website provides additional HR resources and information for UW employees.