Employee Benefits Resources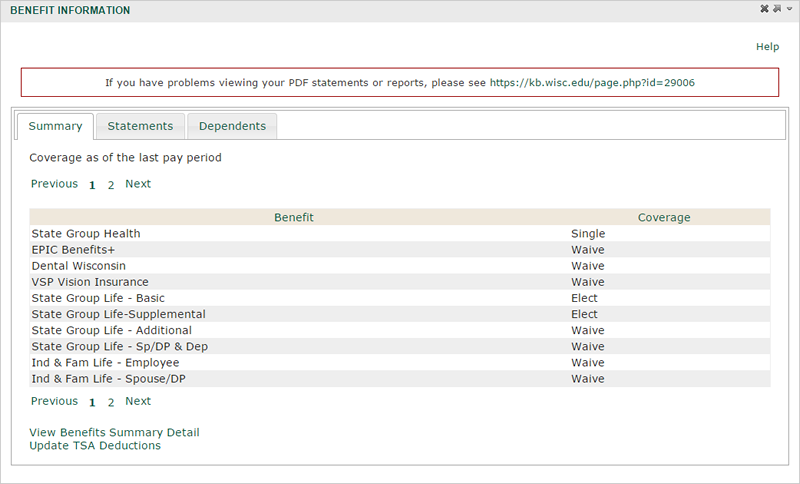 The Benefit Information module in My UW System provides information about the benefits in which you are currently enrolled. You can also access current and past versions of your ETF Annual Statement of Benefits.
For Help with Documents in the Benefit Information Module:
Help Understanding Your Benefits
2018 Benefits Walkthrough
Use this tool to determine your plan options and to estimate your premiums. The walkthrough will produce a worksheet summarizing your selections but will not enroll you in a benefit plan.